CHURCHES AND PLACES OF WORSHIP IN THE NEW BERN-CRAVEN COUNTY AREA
New Bern offers many religious choices and churches range from among the oldest in North Carolina to some of the newest!
While not every church is represented, this is a cross section of of the area. Any church or house of worship that would like to be on this site, please email rodger@rodgerwhitney.com.
Catholic
St Paul Roman Catholic Church
252-638-1984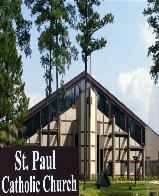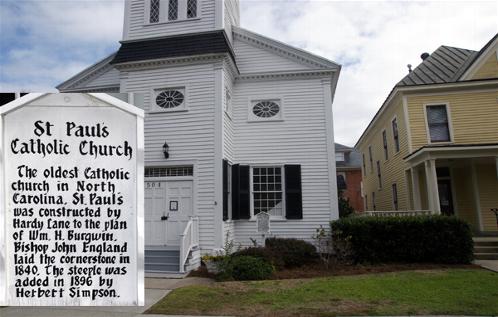 St. Pauls on Middle St, part of St. Pauls on Country Club Road
252-638-1984
St. Peter the Fisherman Catholic Parish
252- 249-3687

Non-Denominational
Praise Assembly Worship Center
252-636-3076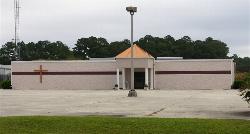 Abundant Life Miracle Center
252-633-3376
Agape Family Church
252-448-1990
Born Again Ministry
252-634-3004
Dayspring Ministries
252-637-7283
Feast Tabernacle Ministry
252-633-4385
Foundation Life Fellowship
252-636-2113
International Biblical Studies
252-634-3473
Mount Carmel Worship Center
252-637-7378
New Song Church
252.635.2621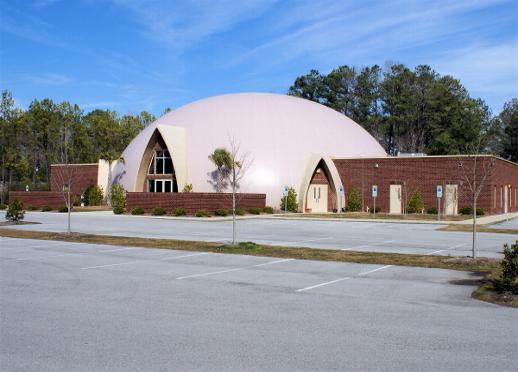 Salvation Army Church
Salvation Army
252-637-2277
Word Fellowship Church
252-645-3387
Word of God Christian Center
252-672-0071
Churches Pentecostal in New Bern

Bridgeton Pentecostal Holiness Church
252-638-8551
First Pentecostal Holiness Church
252-637-3950
Heritage Pentecostal Holiness
252-637-3654
House of God
252-633-5010
Harvestime United Pentecostal Church
252-633-2727

Bible
Brice's Creek Bible Church
252-636-3378

Church of Christ-New Bern

Church of Christ
252-637-2840
Croatan Church of Christ
252-634-9320
New Birth Church of Christ
252-514-2194
Episcopal

Christ Episcopal Church
252-633-2109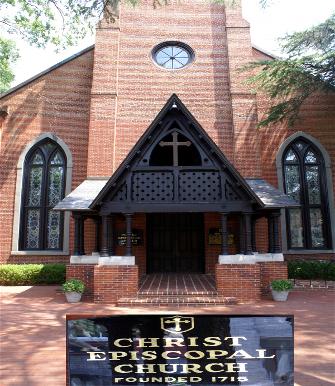 Peace Church
252-637-7766
St. Cyprian's Episcopal Church
252-633-3816

Baptist

St. John's Missionary Baptist Church
252-638-6910
Calvary Baptist Church
252-633-5410
Temple Baptist Church
252-633-3330
First Baptist Church
252-638-5691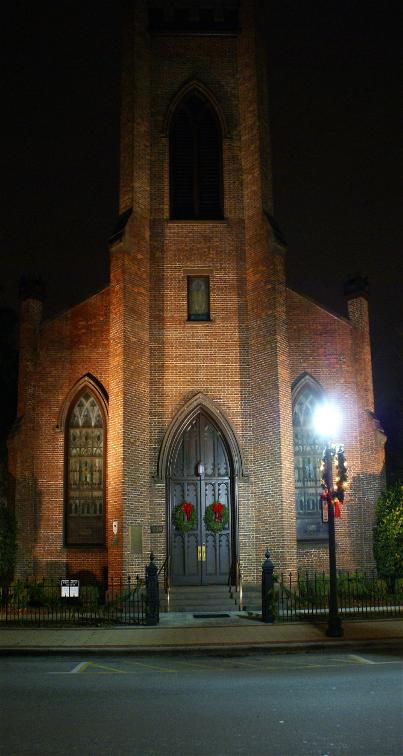 Bethel Missionary Baptist Church
252-633-0546
First Missionary Baptist Church
252-633-5095
Gospel Outreath FWD
252-633-1310
Guildfield MB Church
2522-633-2388
Harbor Light Community Church
252-635-3050
Little Rock Missionary Baptist Church
252-637-3985
Mt. Calvary Missionary Baptist
252-637-3985
Mt. Shilosh Missionary Baptist
252-638-1866
NC Baptist Foundation Eastern OFC
252-634-4103
Pilgrim Chapel Missionary Baptist Church
252-638-4810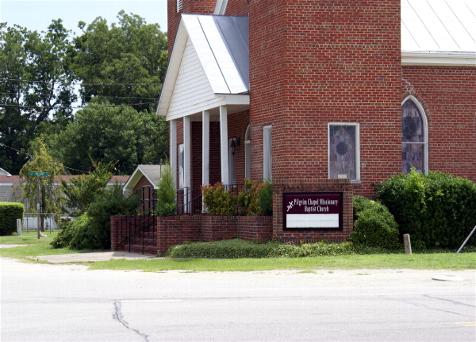 Reform Shiloah Missionary Baptist Church
252-636-3326
St. Paul Missionary Baptist Church
252-637-9697
Star of Zion Missionary Baptist
252-638-5639
Tabernacle Missionary Baptist
252-637-9242
Union Baptist Church
252-636-5002
United Missionary Baptist Church
252-633-6808
Baptist â Free Will
Antioch Free Will Baptist Church
252-637-9927
Croatan Freewill Baptist Church
252-635-1377
Faith Free Will Baptist Church
252-637-5564
Pilgrim Chapel Free Will Baptist Church
252-672-0400
Pleasant Acres Free Will Baptist Church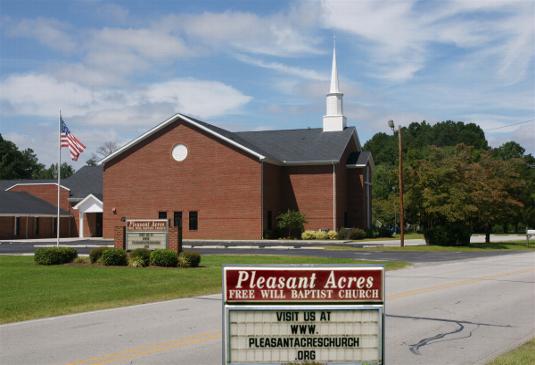 252-637-2704
Ruth's Chapel Free Will Baptist
252-638-1297
St. Mary's Free Will Baptist Church
252-637-3485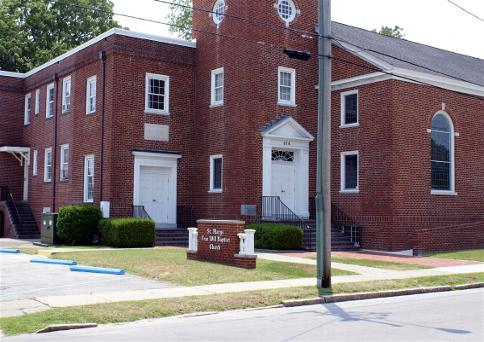 Saint's Delight Free Will Baptist Church
252-638-5427
St. Stephen's Free Will Baptist Church
252-637-5612
Sherwood Forest Free Will Baptist
252-637-5229
Spring Hope Free Will Baptist Church
252-638-1581
Grace Missionary
Memorial Missionary Baptist Church
252-633-1162
Twin Rivers Baptist Church
252-633-1934
Rio Grande Missionary Baptist Church
252-637-9861

Colony Baptist Church
252-633-1648
Crossroads Baptist Church
252-633-3761
Neuse River Baptist Church
252-637-6993
River Bend Baptist Church
252-633-6544
Spring Garden Baptist Church
252-514-2449
Tabernacle Baptist Church
252-637-4166

Adventist

New Bern Hispanic Seven Day Adventist Church
252-638-4008
Anglican

Emmanuel Angelican Church
252-635-9000
St. Bartholomew's Anglican Church
252.259-1413

Apolostolic

Universal Faith Church
252-638-2423
Cornerstone Church
252-638-1052
Christian
Bethany Christian Church
252-635-1194
Broad Creek Christian Church
252-637-3727
West Street Christian Church
252-633-5280
Christian -- Disciples of Christ

Broad Street Christian Church
252-638-1216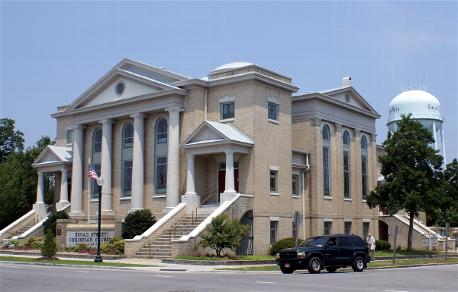 Highland Park Christian Church
252-638-6356
St. Marks Disciples of Christ
252-635-2656
St. Paul Church of Christ
252-633-6973
Unity Christian Church
252-633-3596

Christian Science

First Church of Christ Scientist
252-638-6269
Church of God

Church of God
252-633-5969

Holiness

Biblical House of God
252-636-5201
Blessed Hope Way of the Cross Church
252-637-4622
Deliverance Temple Church
252-638-4060
Highway & Hedges Revival Center
252-633-1231
House of God Keith Dominion
252-633-1961
St. Peter Pentecostal Holiness
252-672-9111
Undenominational Pentecostal Holiness Church
252-633-1580
Undenominational Pentecostal Holiness Church
252-636-1119
Independent

Deeper Life Tabernacle
252-638-8852
Jewish
Temple B'Nai Sholem
252-638-4545
Jehovah's Witness

Jehovah's Witnesses Kingdom Hall
252-637-2121
Lutheran

St. Andrew Lutheran Church
252-637-5879
St. Paul Lutheran Church LCMS
252-446-3826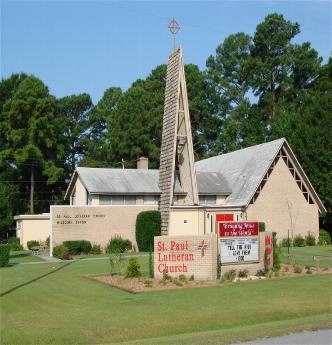 Methodist

Clinton chapel AME Zion
252-638-2202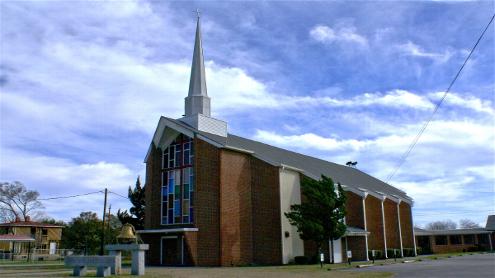 St. Mark AME Zion Church
252-514-0096
United Methodist
Bridgeton United Methodist Church
252-637-7737
Centenary United Methodist Church
252-637-4181

Faith United Methodist Church
252-633-6826
Garber United Methodist Church
252-637-4022
Riverdale United Methodist Church
252-637-9326
Trinity United Methodist Church
252-637-2660
Macedonia Church
252-636-1147

Presbyterian
Neuse Forest Presbyterian Church
252-637-4866
First Presbyterian Church
252-637-3270
Croatan Presbyterian Church
252-637-339
Covenant Orthodox Presbyterian Church
252-635-1506
Villlage Chapel Presbyterian Church in America
252-633-2005
West New Bern Presbyterian Church
252-638-1005
Seventh-Day Adventist

Ephesus Seventh-Day Adventist
252-638-4572
House of God #2
252-635-5200
New Bern Seventh Day Adventist
252-633-2662

Unitarian-Universalist
Unitarian Universalist Fellowship
252-636-5111